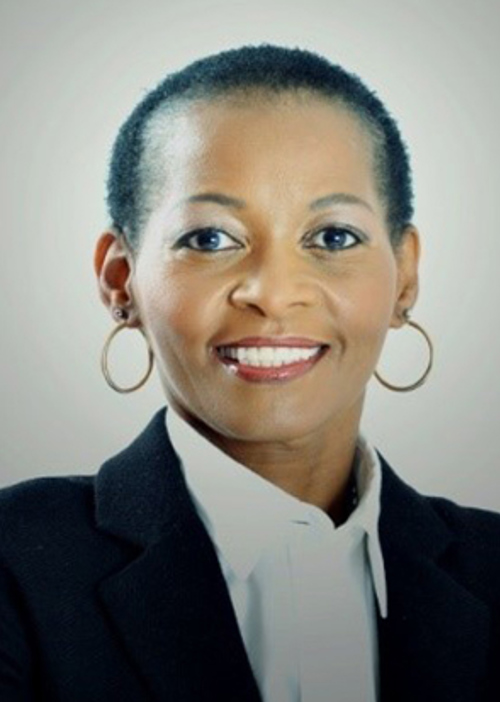 Ntikile Sandlana
Director
Tel: 0827851308
Email: info.vga@pkf.co.za
Professional Experience
Professional Membership:
Institute of Internal Auditors of South Africa (IIA)
Institute of Directors.
Institute of Risk Management in South Africa
Expertise:
Internal Auditing
Governance
IT Audits
Risk management
Process Re-engineering
Finance
Business Continuity
IT Governance
 Profile:
Ntikile is a Director at PKF VGA Advisory Services (PTY) LTD. She was a Director/Partner in the Corporate Governance Services Division at Sizwe Ntsaluba Gobodo for more than 10 years.
Career Highlights:
She has more than 20 years' risk management, internal audit and related experience, working for the three of the big four audit firms: Ernst and Young, PwC and KPMG.
Her experience include managing the outsourced internal audit at a large public entity, providing internal audit and risk management services to various complex and challenging clients, etc.
She has extensive experience in various industries including Financial Services, Mining, Medical Schemes and multiple Public Sector.
She was a Director in charge of both Consulting and Audit projects.
She was apart of the EY team which successfully transformed the Transnet internal Audit Function. The largest internal Audit function in the Continent.
Prior being a consultant, she was part of the Finance team at Anglo American Gold Division and AngloGold Ashanti in the finance and management accounting department.
She was appointed a Senior Manager within the In-house Internal Audit of AngloGold Ashanti.
She later headed the Internal Audit Department of self-administered Medical Scheme (Egolide Health Services) .
Some of my Clients
Some of the clients she served included; Development Financial Institutions: Nurcha, Land Bank, and Gauteng Enterprise Propeller.
In addition she lead internal audit assignment for Independent Development Trust , Sassria. Medical Schemes Industry: Polmed; Sizwe Medical Schemes; Council of medical Schemes; Medshield; Government Employees Pension Funds; Government Pension Fund Administration:
Public Sector: Ntikile was involved with internal audits; governance and risk assignments of National and Provincial Entities and Departments
Board Experience
She served on Boards and Board Committees for Johannesburg City Parks and Zoo; Maluti – a – Phofung (SEZ); and the Free State Development Corporation.
During her tenure she chaired Risk and ICT committee and the Audit and Risk committee respectively.
Return to directory